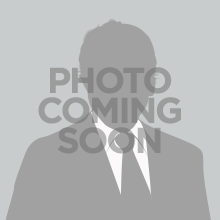 Admission Details
Admitted in 1986, Indiana
U.S. District Court for the Southern District of Indiana
Law School Attended
Indiana University School of Law, Class of 1990, J.D.
University Attended
Indiana State University, B.A., Accounting
Julie K. (Blaschke) Pinkus
Julie K. (Blaschke) Pinkus was raised in Martinsville and received her undergraduate degree in Accounting from Indiana State University. She earned her law degree from the Indiana University School of Law – Indianapolis. In 1990, she was appointed to serve as a Magistrate in the Marion County Superior Court, Juvenile Division, where she presided over thousands of cases involving juvenile delinquency, CHINS, and all issues related to paternity matters, including custody, child support and parenting time. In 1992, she was appointed as Chief Magistrate where she supervised 3 other magistrates as well as a staff of bailiffs and court reporters. She also served as Judge Pro Tem in several cases while serving as Chief Magistrate.
She left her magistrate position in 1995 to stay home with her first child.
In January, 1997, Julie became a Registered Domestic Relations Mediator and in 2005 became a Registered Civil Mediator. In 2014, Julie became a trained Elder Law Mediator. Since 1997, her practice has consisted exclusively of mediation and she is firmly committed to the value and success of mediating legal disputes. Julie has mediated thousands of disputes involving custody, child support, parenting time, property division, domestic partnerships, relocation, post-secondary expenses and other matters related to family law and civil disputes. She has been a speaker at various CLE seminars on topics related to mediation as well as serving as a role play coach for the mediation course taught at the Indiana University Mauer School of Law in Bloomington. Julie is a member of the Indianapolis Bar Association and the Indiana Association of Mediators. She has previously been named in an article in the Indiana Business Journal entitled "Most Active Indianapolis Area Mediators".
Mrs. Pinkus and her husband have five children and reside in Indianapolis.